2018 Season Information!!!
A very successful 2018 Lawn Bowling season has concluded.
– Membership increased for the fifth consecutive year
– The club hosted 11 private events accommodating over 300 guests.
Check back with us in April 2019 for what promises to be another exciting year.
New Member Tournament October 13, 2018
Once again, this year's tournament for new members was a success and exciting. In the end, Donald Dewe was the 2018 winner, winning all four of his matches. Denny Merrow was runner up, and had to beat his good friend, Alex Khandelwal, in a close, high scoring playoff.
Congratulations to all participants, Sara, Mollie, Judy, Alex, Denny and Don for playing well and having a fun time.
Thank you, also, to Tim Adams for helping during the tournament.
– SPECIAL EVENTS in 2018 – Company Outing, School or Church Fundraiser, Birthday or other special occasion.
DU Event Bridal Shower Integer Event
2018 RALPH KARLBERG TOURNAMENT
After a competitive and exciting tournament, this year's winner is Tim Adams. Tim is a relatively new member, having joined our club last summer. He frequently attends our private events, where he helps introduce the game to new people who have never played before.
Tim was undefeated in the tournament this year, including a win against the club's defending two'time champion in the process. He outscored his opponents 45 to 14, relying heavily on putting the pressure on with his first bowl at each end. Tim attributes his success this year to changing bowls. Last year he used a size 3, and this year he went up to a size 6 on the recommendation of one of the other members.
Tim is from the west coast of Lancashire in the north west of England, and he claims to only have bowled a few times with his dad, but we're not sure we believe that story anymore.
This year's runner up was Dave Mosely who also had an outstanding tournament, but Tim was just on fire in the final.
Congratulations to Tim and Dave on a well-played tournament.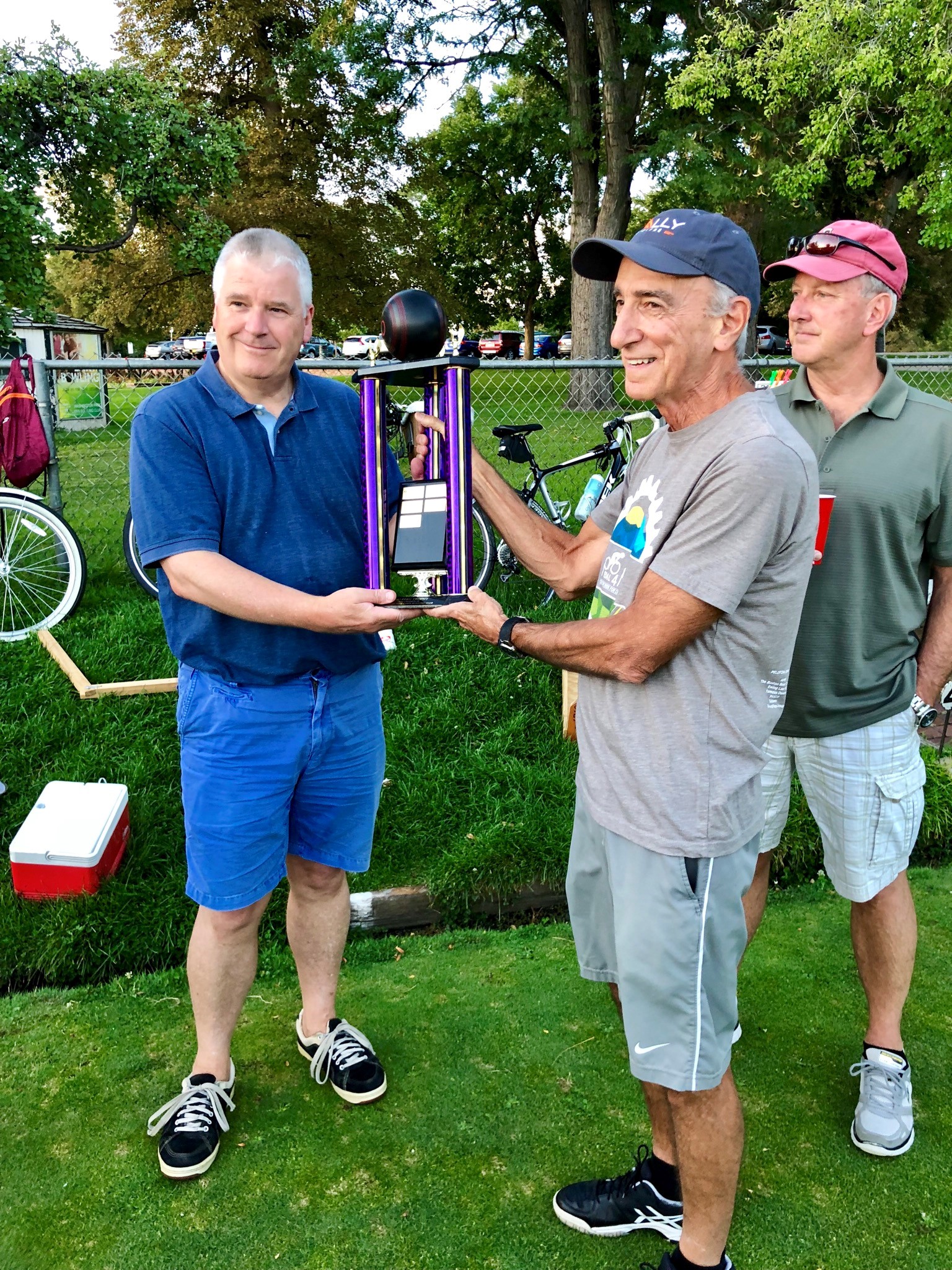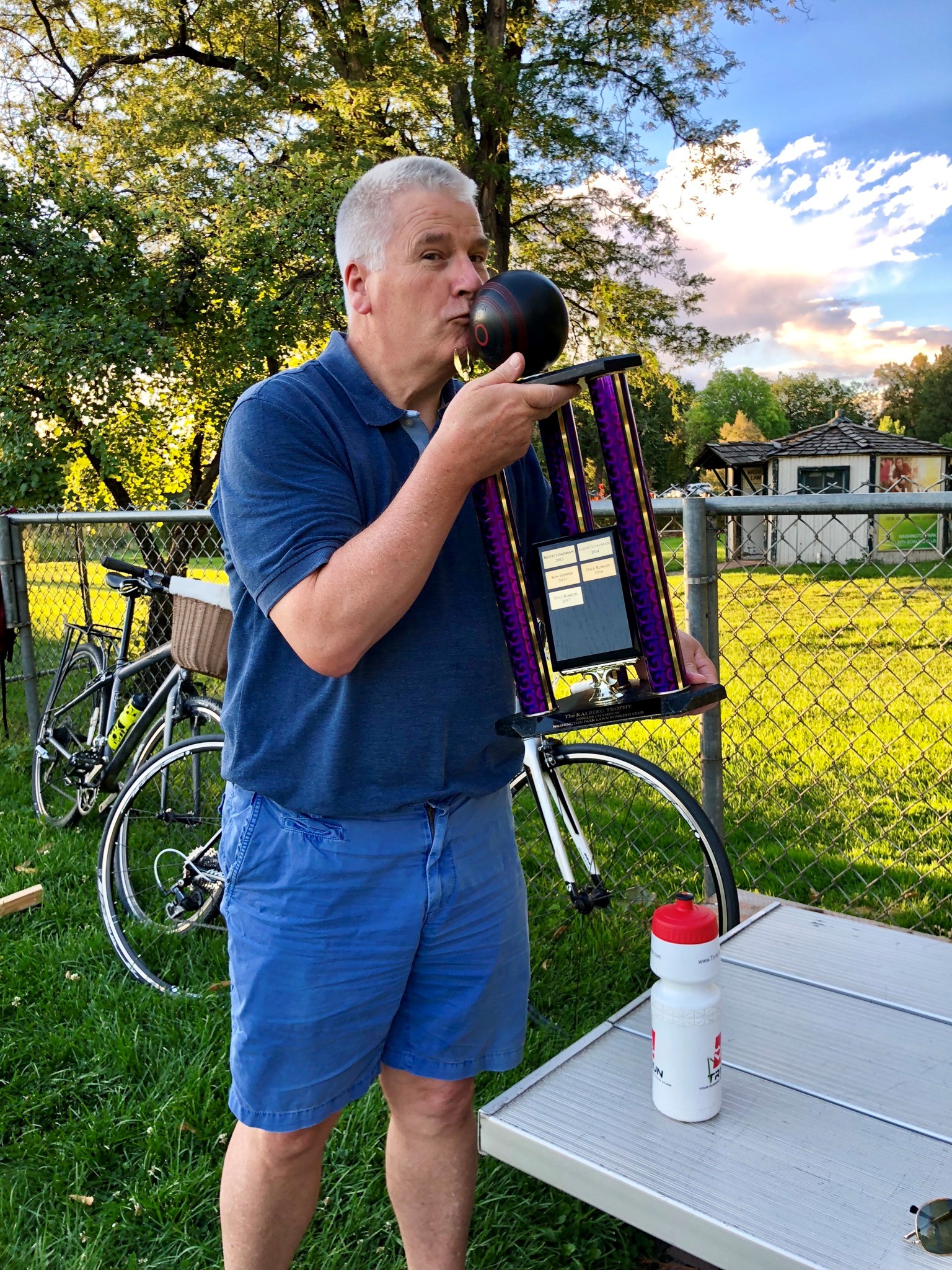 CLICK HERE FOR NEWS ON THE 2017 KARLBURG TOURNAMENT
Welcome to Denver's home for lawn bowling – the Washington Park Lawn Bowling Club. Our annual season begins in April and ends in October, weather permitting. We meet for bowling every Tuesday and Thursday at 6 pm and Saturday at 10:00 am in Denver's Washington Park- check out the Location page. Don't forget FREE LESSONS every Tuesday!
For an instructional video check out the The Game: Instructional Video page.

If you're new to lawn bowling or have no idea what it is, come on out and get an introduction. Also, take a look around the website to learn more about the sport of lawn bowling.
JOIN US FOR A GREAT SEASON OF LAWN BOWLING
RENT THE GREEN FOR YOUR SPECIAL OCCASION
The club provides instructions, use of all equipment, set up and breakdown of the green plus tables and chairs for your event. Please visit the
Group Outings
tab above for more information or email us at
Contact us
on this website. We look forward to hosting your event.