The Game
Lawn bowling is a deceptively simple game. 
Here's a brief explanation of play:
Two teams consisting of 1,2 or 4 players compete against each other.
Each team rolls 4 bowls (per player) per end towards an object ball (the jack); bowls are rolled alternately by the teams.
The team with the closest bowl to the jack scores 1 point. If their next nearest bowl is closer to the jack than their opponent's best bowl then they score 2 points and so on.
Teams can decide themselves what score they want to play up to, although many teams just keep score until time is up.
For a more in-depth explanation, see the Introduction, Rules, and other pages.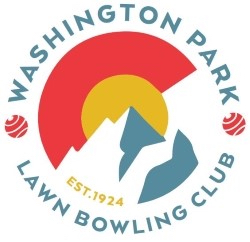 JOIN US FOR A GREAT SEASON OF LAWN BOWLING
Please feel free to join us on any Tuesday night at 6 p.m. for a free lesson. We bowl at 6 p.m. on Tuesdays and Thursdays, and at 10 a.m. on Saturday morning. If you want a free lesson at any other time or have any other questions please email us under Contact Us on this website.
RENT THE GREEN FOR YOUR SPECIAL OCCASION
The club provides instructions, use of all equipment, set up and breakdown of the green plus tables and chairs for your event. Please visit the
Group Outings
tab above for more information or email us at
Contact us
on this website. We look forward to hosting your event.