History
Lawn Bowling has a long history.
The Egyptians passed it to the Romans who distributed it to all of Europe. The French have their game of Boules; the Italians play at Boccie and the English invented the biased bowl and the Scots took over forming the laws, rules. The legend goes that Sir Francis Drake was at bowls when the Spanish Armada was sighted in the English Channel. Sir Francis is quoted as saying;" We'll finish the game and then go out and finish the Spaniards." The oldest lawn bowling club still in existence was founded in Southampton, England in 1299.
Lawn Bowling in the United States
The oldest active club in the United States was started in San Francisco's Golden Gate Park in 1900 however the green at Williamsburg, VA served the colonists in 1632 and hosts an active bowling group today. The American Lawn Bowls Association was founded in 1915; the American Women's Lawn Bowls Association was formed in 1970. In 2000 the two groups came together to become the United States Lawn Bowls Association. USLBA is a member of World Bowls from which all changes flow and who are responsible for setting the standards for the sport. World Bowls and the USLBA qualified umpires, standardize the rules, and certify the bowls and other equipment used in tournaments and everyday play.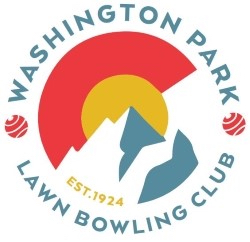 JOIN US FOR A GREAT SEASON OF LAWN BOWLING
Please feel free to join us on any Tuesday night at 6 p.m. for a free lesson. We bowl at 6 p.m. on Tuesdays and Thursdays, and at 10 a.m. on Saturday morning. If you want a free lesson at any other time or have any other questions please email us under Contact Us on this website.
RENT THE GREEN FOR YOUR SPECIAL OCCASION
The club provides instructions, use of all equipment, set up and breakdown of the green plus tables and chairs for your event. Please visit the
Group Outings
tab above for more information or email us at
Contact us
on this website. We look forward to hosting your event.