Our Club
MISSION STATEMENT
Our mission is to promote the game of lawn bowling and foster a friendly, social environment for our members and the community. The club encourages fun and good sportsmanship for active individuals, from millennials to retirees.
The Rich History of Washington Park Lawn Bowling Club
Lawn Bowling began in Denver's Washington Park with the founding of the Washington Park Lawn Bowling Club in 1924, followed in 1925 by the building of the Club House.
Though there were originally three Greens, only one remains today. The Washington Park Lawn Bowling Club joined the United States Lawn Bowls Association in 2004.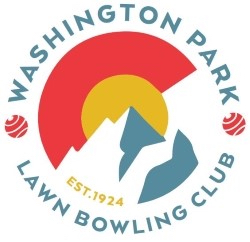 JOIN US FOR A GREAT SEASON OF LAWN BOWLING
Please feel free to join us on any Tuesday night at 6 p.m. for a free lesson. We bowl at 6 p.m. on Tuesdays and Thursdays, and at 10 a.m. on Saturday morning. If you want a free lesson at any other time or have any other questions please email us under Contact Us on this website.
RENT THE GREEN FOR YOUR SPECIAL OCCASION
The club provides instructions, use of all equipment, set up and breakdown of the green plus tables and chairs for your event. Please visit the
Group Outings
tab above for more information or email us at
Contact us
on this website. We look forward to hosting your event.